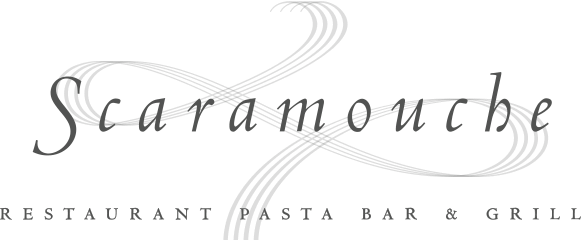 Scaramouche opens for dinner at 5:00 Tuesday – Saturday.
New Year's Eve Prix Fixe Menu
– This event is fully booked –
Holiday Hours:
Closed December 24th-27th and January 1st-4th
Welcome back to Scaramouche as we navigate the new and the familiar ways of being together.
You will recognize familiar faces, in a room that still offers the best views of the city, and a menu that has brought together guest favourites both past and present.
Some things are different: we have a single dining space. A singular menu that represents our traditions at the Pasta Bar and in the restaurant. And new best practices that will continue to keep us safe and able to enjoy each other's company, the most important thing to us all.
We look forward to a time when we do not need to say: all guests are required to provide proof of vaccination. Masks are required when you are not seated at your table. And, until further notice, we do not have access to the building's elevator.
In addition to our a la carte menu, we offer in-house prepared grocery items (including our whole coconut cream pies) for takeout Tuesday through Saturday between 5:00 and 5:30 p.m.
We could not have made it through the challenges of the past 18 months without the deep well of support from our guests whom we think of as our friends. Thank you.
Find Us
One Benvenuto Place,
Toronto ON, M4V2L1
Hours of Operation
Tuesday – Saturday 5:00pm – Close